Fortnite Week 2 Challenges went live in Fortnite on Tuesday, and one of the first objectives on the list asks players to craft a Mechanical Bow, Mechanical Explosive Bow and a Mechanical Shockwave Bow. In this guide, we'll briefly recap the basics of Fortnite's new crafting system and reveal the recipes for each of these items. Get some scrap and a Makeshift Weapon, because we're about to get crafty!
The basics of crafting in Fortnite Season 6
Since Fortnite's crafting system is just one week old, players just getting acquainted with the new Battle Pass may not understand how it works. We explained the basic concept in our previous Fortnite crafting guide, but we'll recap a few of the steps that pertain to Mechanical Bows in particular.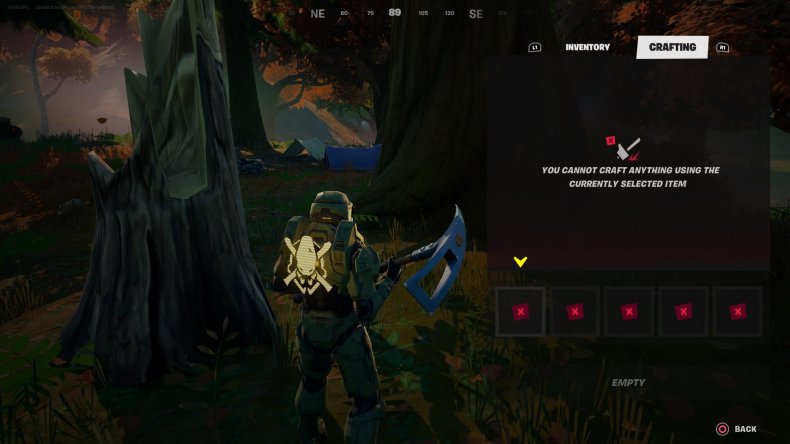 To start crafting, open your inventory by pressing d-pad up on controller or "i" on keyboard. The aptly named crafting tab is where your Season 6 crafting takes place.
To craft a Primal or Mechanical Bow, you first need to find a Common Makeshift Bow that can be looted from just about anywhere on the map. That Makeshift Bow can then be upgraded using Mechanical Parts and a wide variety of secondary items to make something better. In this challenge, you'll see two different varieties of Mechanical Bows that can be constructed.
How to craft a Mechanical Bow, Mechanical Explosive Bow and a Mechanical Shockwave Bow
Mechanical Bow
The first step on your crafting journey is crafting a Mechanical Bow. To do that, loot a Makeshift Bow on the map and collect at least four Mechanical Parts. Mechanical Parts can be harvested from cars, RVs, forklifts and any other vehicle you may encounter in your travels. When you have the necessary supplies, select the Mechanical Bow option from the crafting menu and press the designated button to craft it.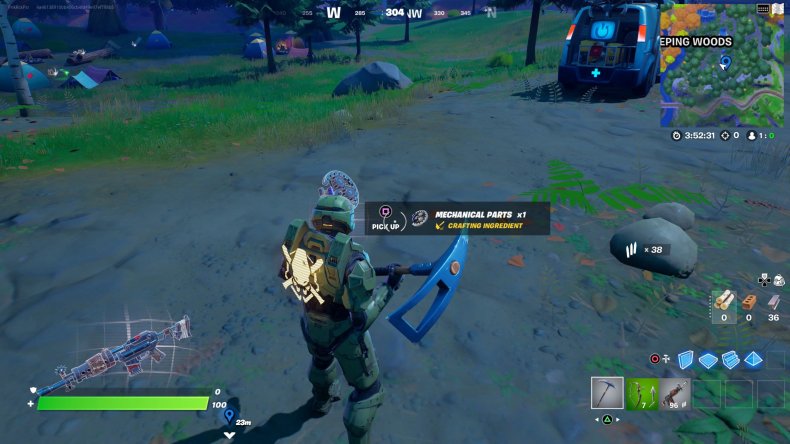 Mechanical Explosive Bow
Crafting the Mechanical Explosive Bow functions using the exact same concept, except its recipe requires players to have one Mechanical Bow and at least six regular Grenades. You can use the Mechanical Bow you may have just made or possibly loot one. The Grenades should be easy to find just about anywhere. Once you have the necessary materials, open your crafting menu to fashion them together.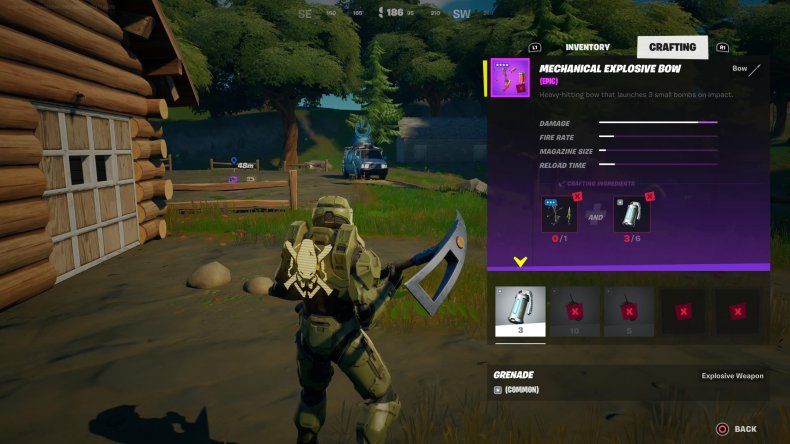 Mechanical Shockwave Bow
Last but not least, the Mechanical Shockwave Bow requires one Mechanical Bow and at least two Shockwave Grenades. Since Shockwave Grenades are an Epic-tier item as opposed to the Common regular Grenades, these may take a little more exploring to find. Luckily Shockwave Grenades drop in stacks of two, so you should only need to find one spawn to craft the Mechanical Shockwave Bow.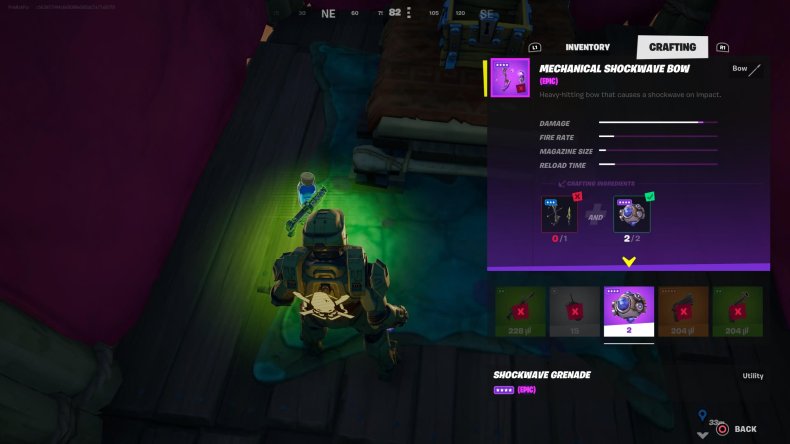 It's worth noting that several of the Week 2 Challenges are based on bows, which means this initial crafting task offers the opportunity to complete multiple objectives at once. As you craft, you should also make sure to deal damage with your Mechanical Bow and also deal Explosive Mechanical Bow damage when the time comes. If you play your cards right, you can get lots of XP very quickly.
Fortnite Week 2 Challenges
Crafting various types of Mechanical Bows equates to just one of several bow-centric challenges introduced in Fortnite today. Aside from firing arrows, players will also be taming boars and obtaining Literature Samples from named locations. Here's the full list of Week 2 challenges for those who've yet to consult it.
Craft a Mechanical Bow, a Mechanical Explosive Bow, and a Mechanical Shockwave Bow
Tame a boar
Deal damage with Mechanical weapons
Deal explosive damage to opponents
Ride different ziplines
Obtain Literature Samples from Pleasant Park, Lazy Lake or Retail Row
Get a headshot with a bow
Deal damage with bows [Legendary Quest]
That's all there is to know about crafting Mechanical Bows in Fortnite.
Fortnite is available now on PS5, PS4, Xbox Series X|S, Xbox One, Switch, PC and Android.
Did you craft a Mechanical Bow, Mechanical Explosive Bow and Mechanical Shockwave Bow fairly quickly? Which of the Week 2 Challenges is your favorite? Tell us in the comments section!
Source link