Fortnite Season 6 Week 2 Challenges have just gone live, and that means there's a new crop of objectives to complete to buff up your new Battle Pass. In this guide, we explore the basics of the animal taming system that was added to Battle Royale last week. If you're specifically curious about how to tame a boar, we've got all the methods and insight you're looking for.
Where to find boars in Fortnite
Finding boars, or any animal for that matter, isn't quite an exact science in Fortnite Season 6. That being said, there are a few spawn locations that seem more likely to feature the boars you need to get this challenge done quickly and easily. The first of two prominent boar spawns is in this animal pen area in the southeast corner of Colossal Crops.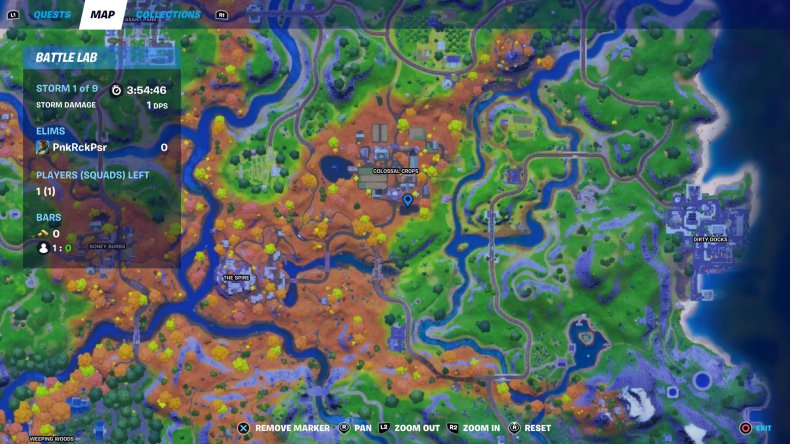 As you can see from this screenshot, boars often show up here.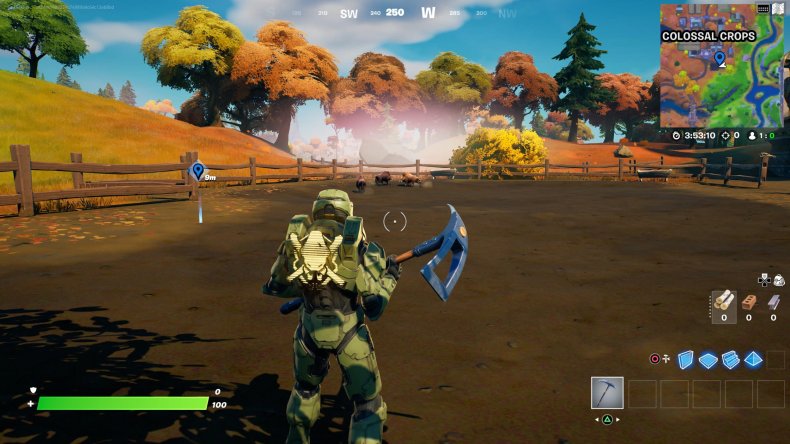 In the event that spot doesn't work because the boars have already been hunted or tamed, you can also try the area surrounding Pleasant Park. Our marker shows a spot to the west, but you might be able to find some boars to the south as well. Keep these two general locations in mind as you begin your quest for a tusked animal companion.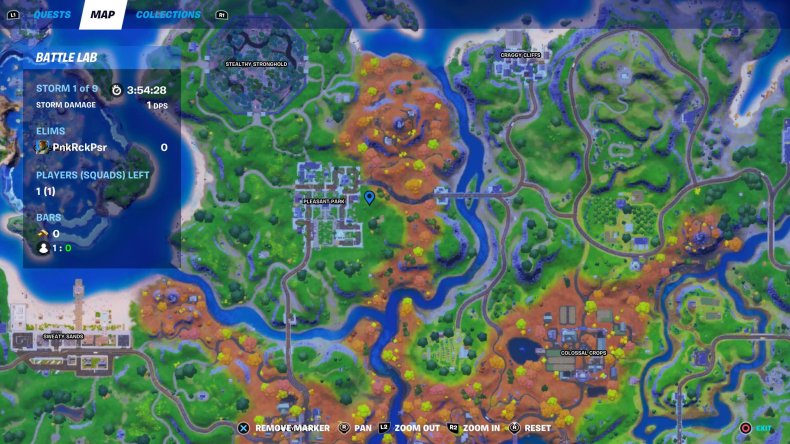 How to tame a boar in Fortnite
There are two methods to tame boars in Fortnite once you've found some. The one that we're most partial to involves crafting a Hunter's Cloak first, as the tool allows you to approach the beast without being attacked. To craft the Hunter's Cloak you'll need two animal bones and one piece of meat. You can get both of these items by killing one of the boars in the pack that you encounter. As soon as you've got the ingredients, find a safe spot and craft it by opening your inventory and scrolling to the crafting menu.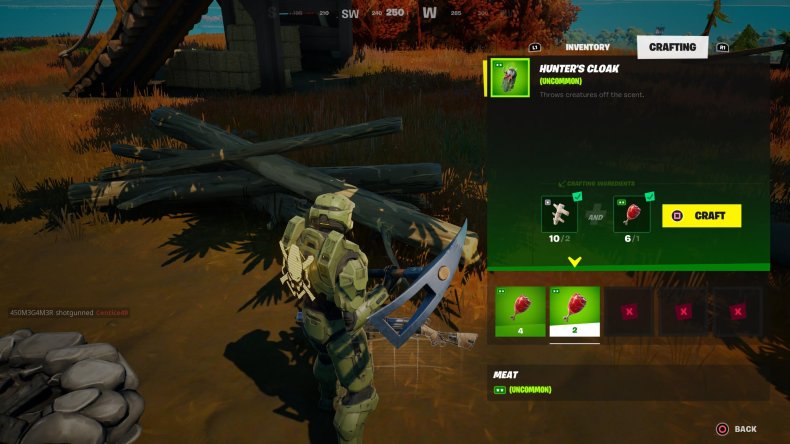 Once the cloak is on, you can walk up to any wild animal and tame it without fuss.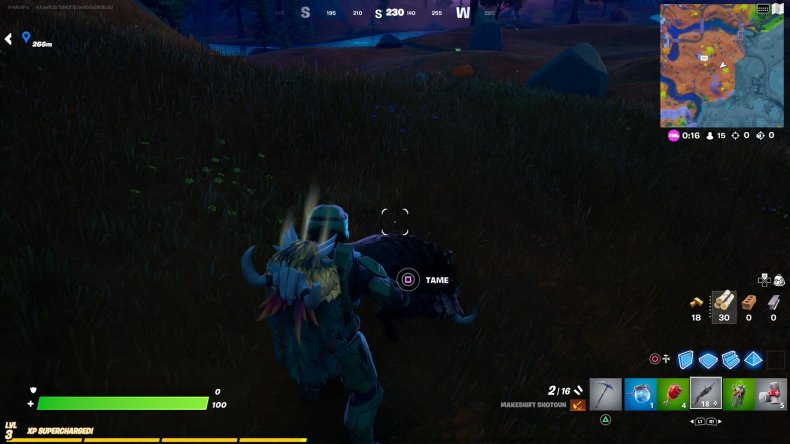 If you'd rather not leverage the crafting system, you can also tame boars by tossing foraged fruits or vegetables in their direction. If you're able to interact with them for a few seconds while they eat, you'll be given the option to tame. If they finish their snack, however, you might wind up getting attacked first. This method carries a little more risk and isn't as definitive, but it's effective nonetheless. For this challenge you only need to tame one boar, so just pick the version you like and get it done once to earn some easy XP.
Fortnite Week 2 Challenges
Taming a boar is just one of eight new challenges going live in Fortnite on Tuesday. The rest of the tasks are fairly bow-centric, aside from one objective that involves obtaining Literature Samples from specific named locations. Here's the full list of challenges for those who've yet to see it in game.
Craft a Mechanical Bow, a Mechanical Explosive Bow, and a Mechanical Shockwave Bow
Tame a boar
Deal damage with Mechanical weapons
Deal explosive damage to opponents
Ride different ziplines
Obtain Literature Samples from Pleasant Park, Lazy Lake or Retail Row
Get a headshot with a bow
Deal damage with bows [Legendary Quest]
That's all you need to know about taming boars in Fortnite.
Fortnite is available now on PS5, PS4, Xbox Series X|S, Xbox One, Switch, PC and Android.
Were you able to tame a boar in Fortnite? What do you think of Season 6 so far? Tell us in the comments section!
Source link